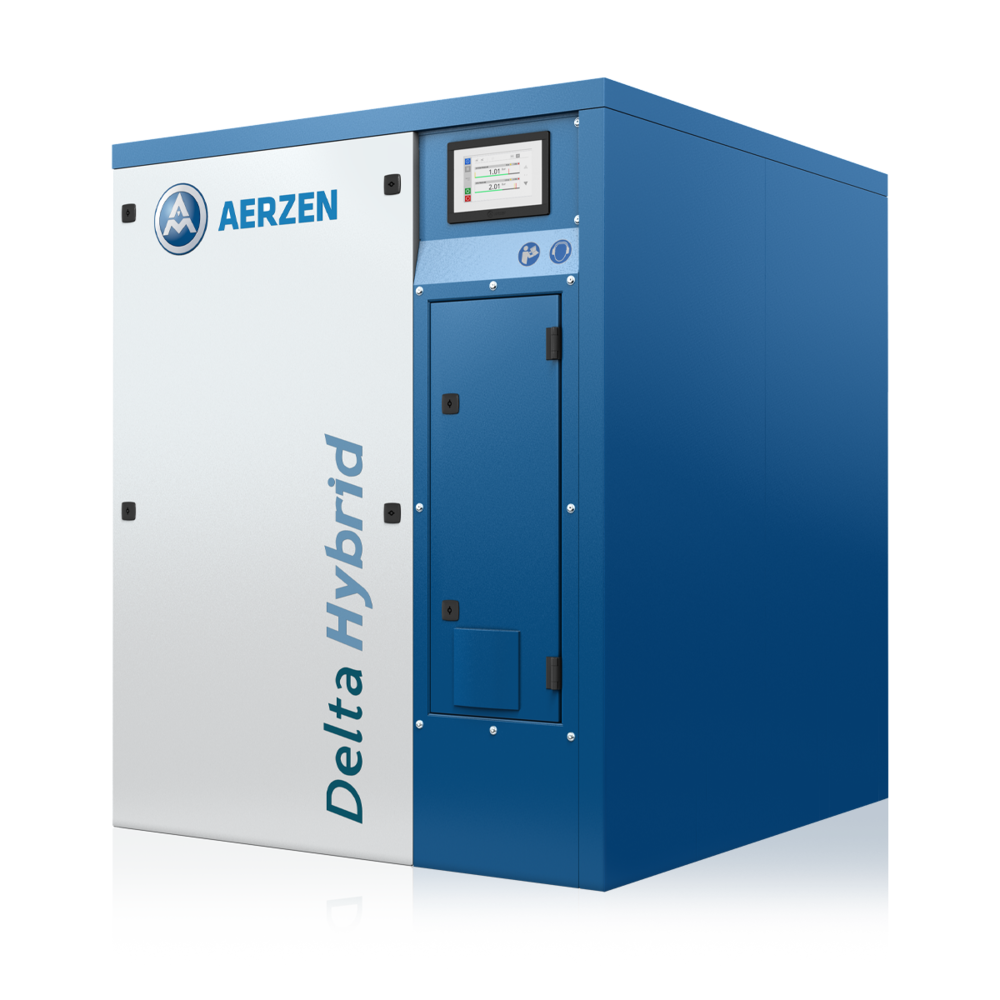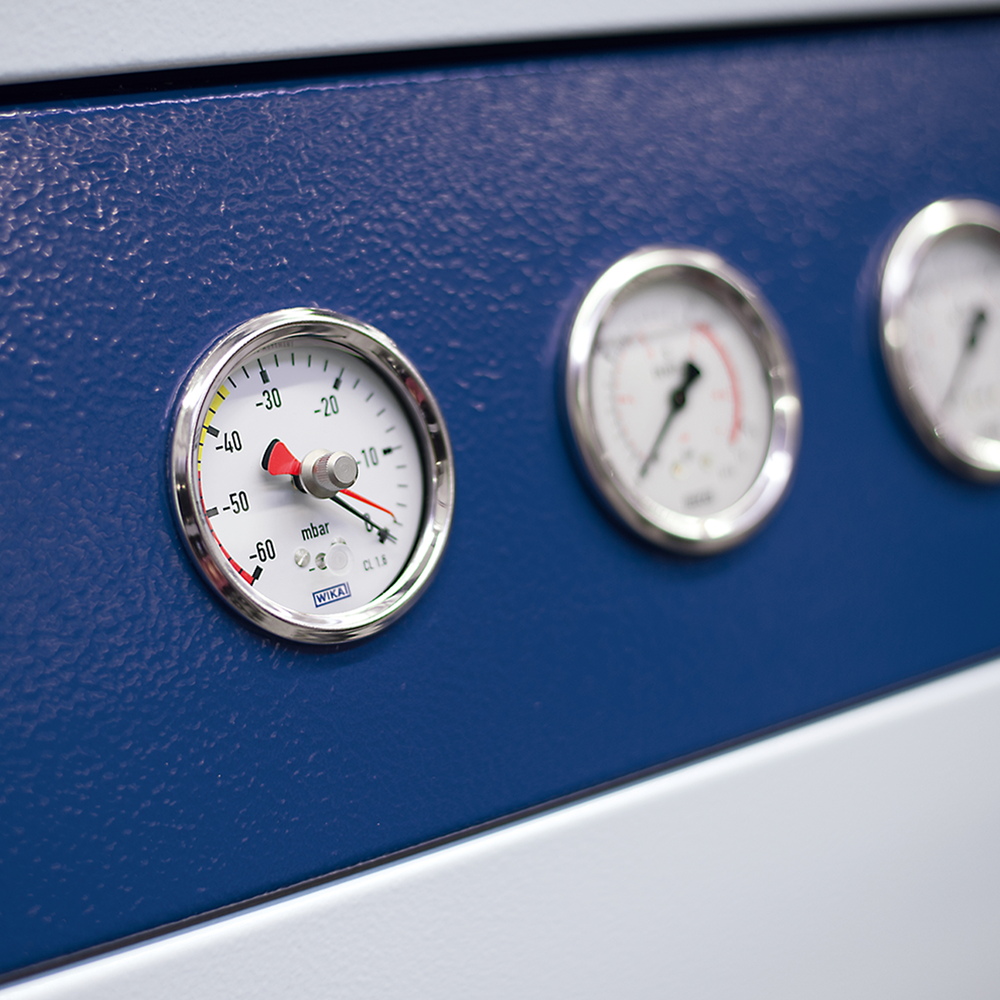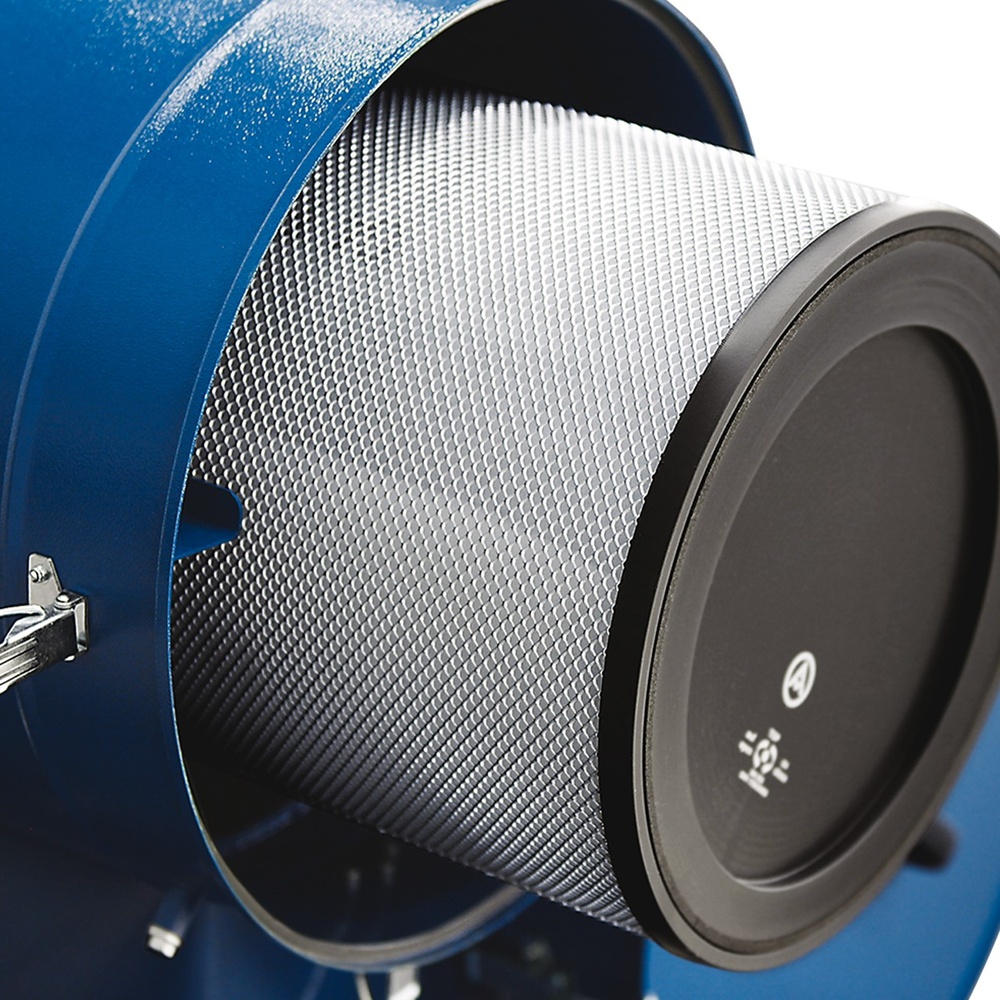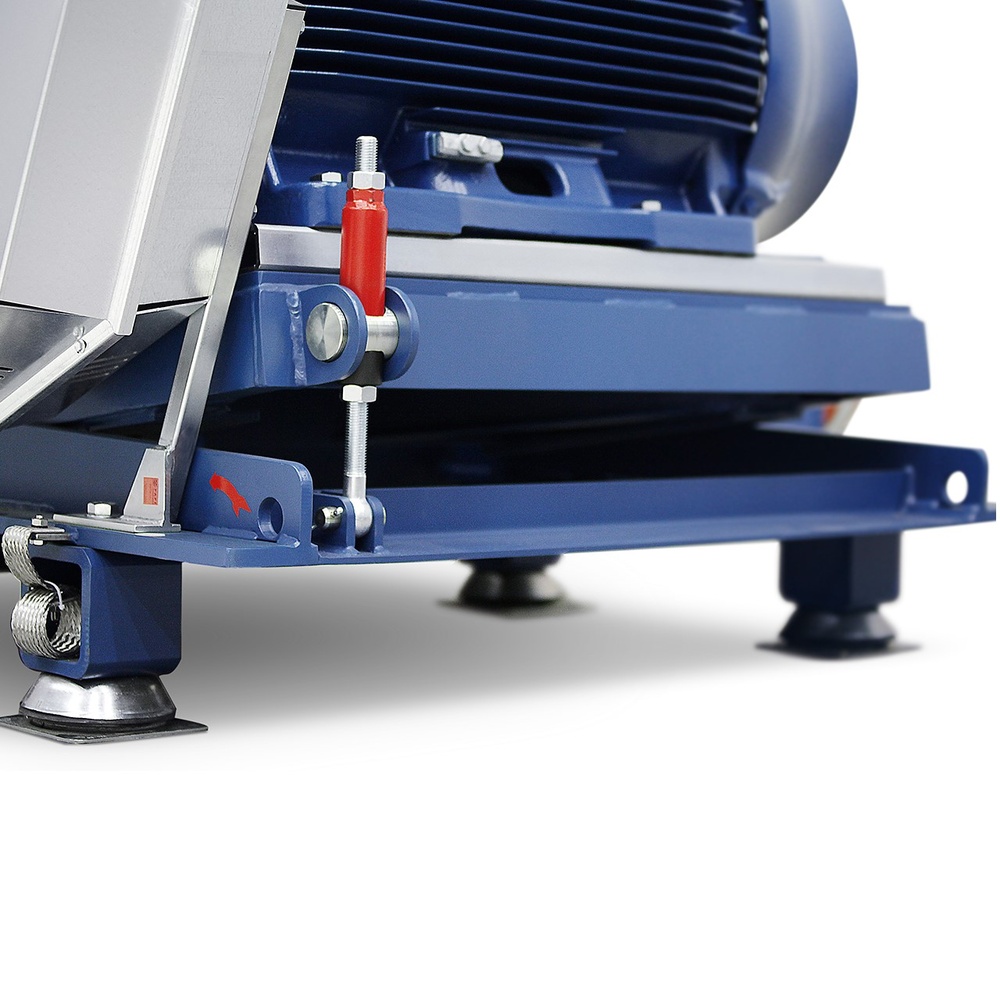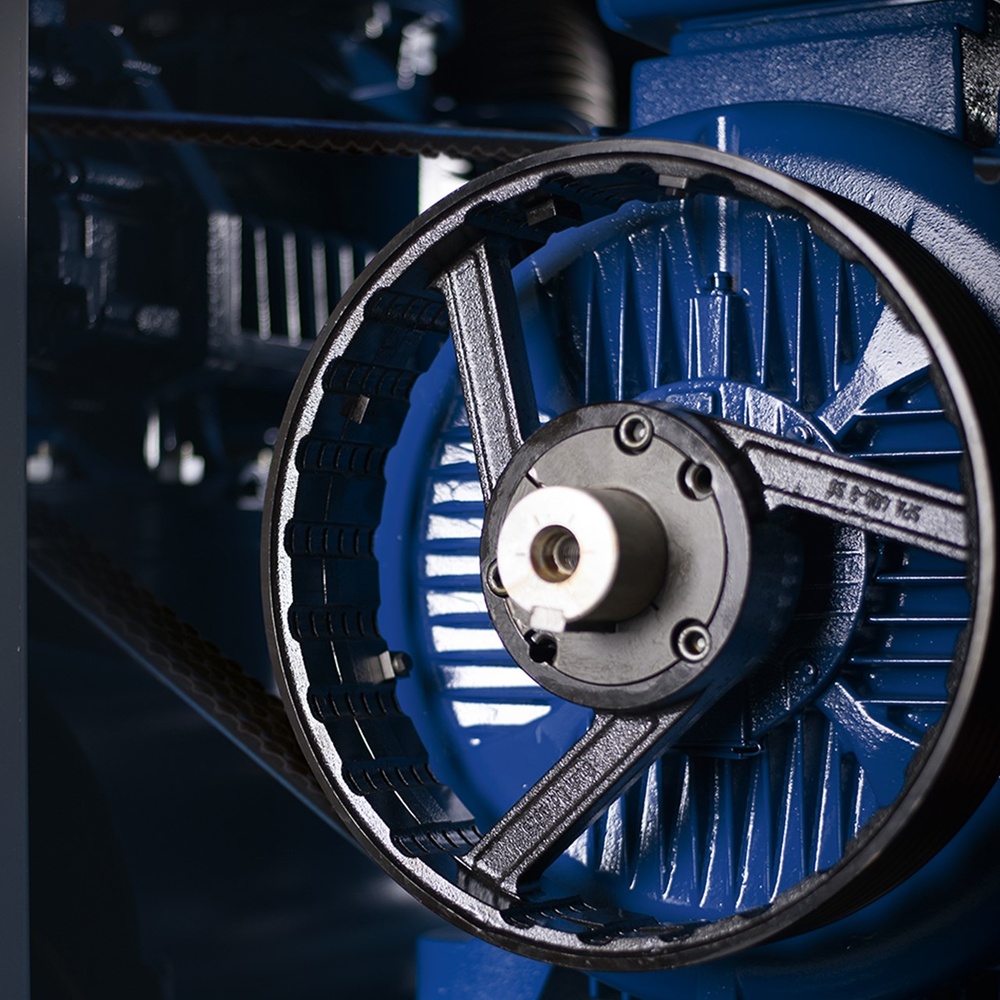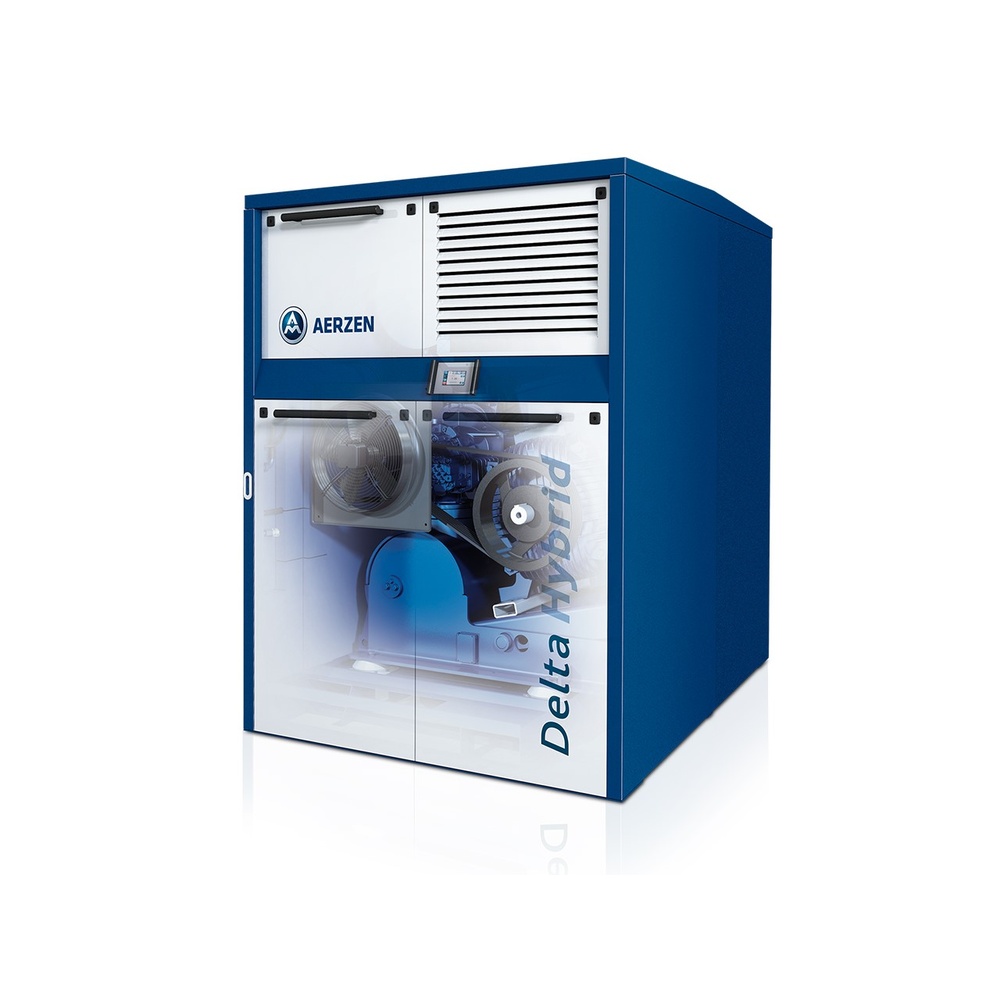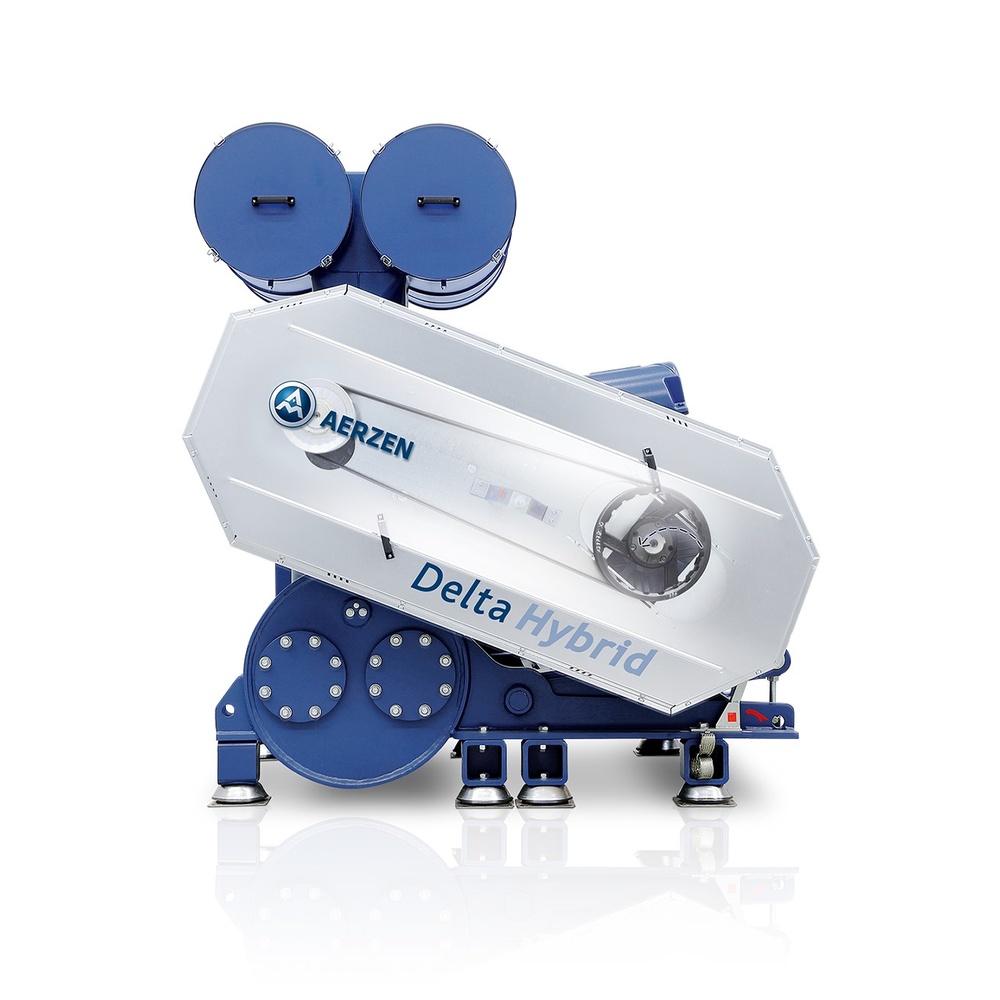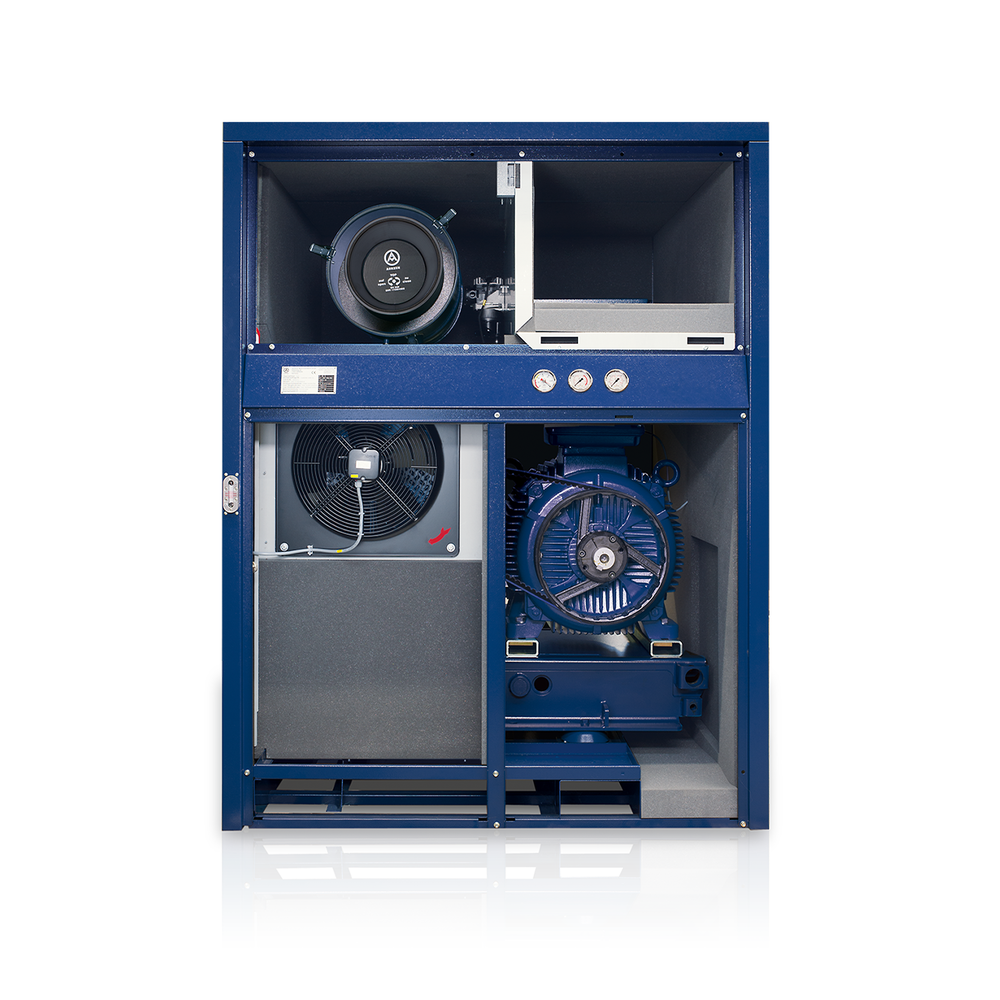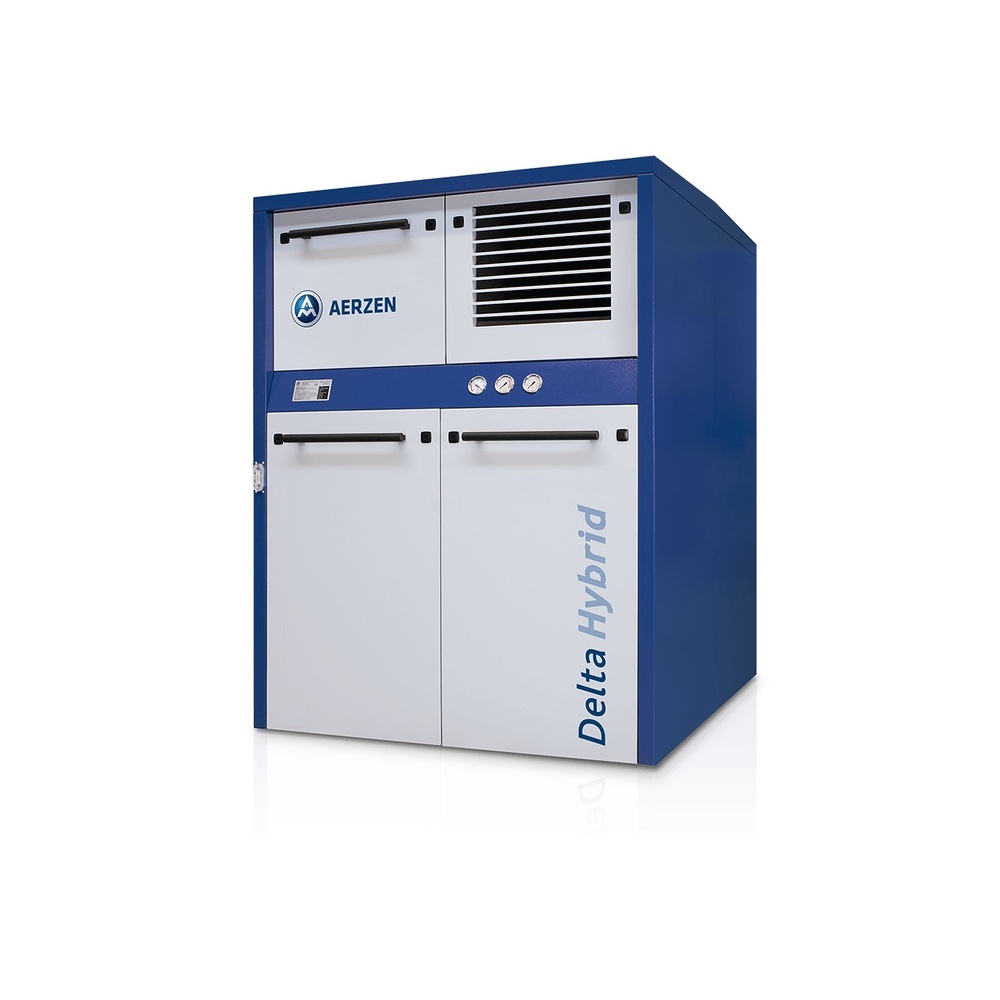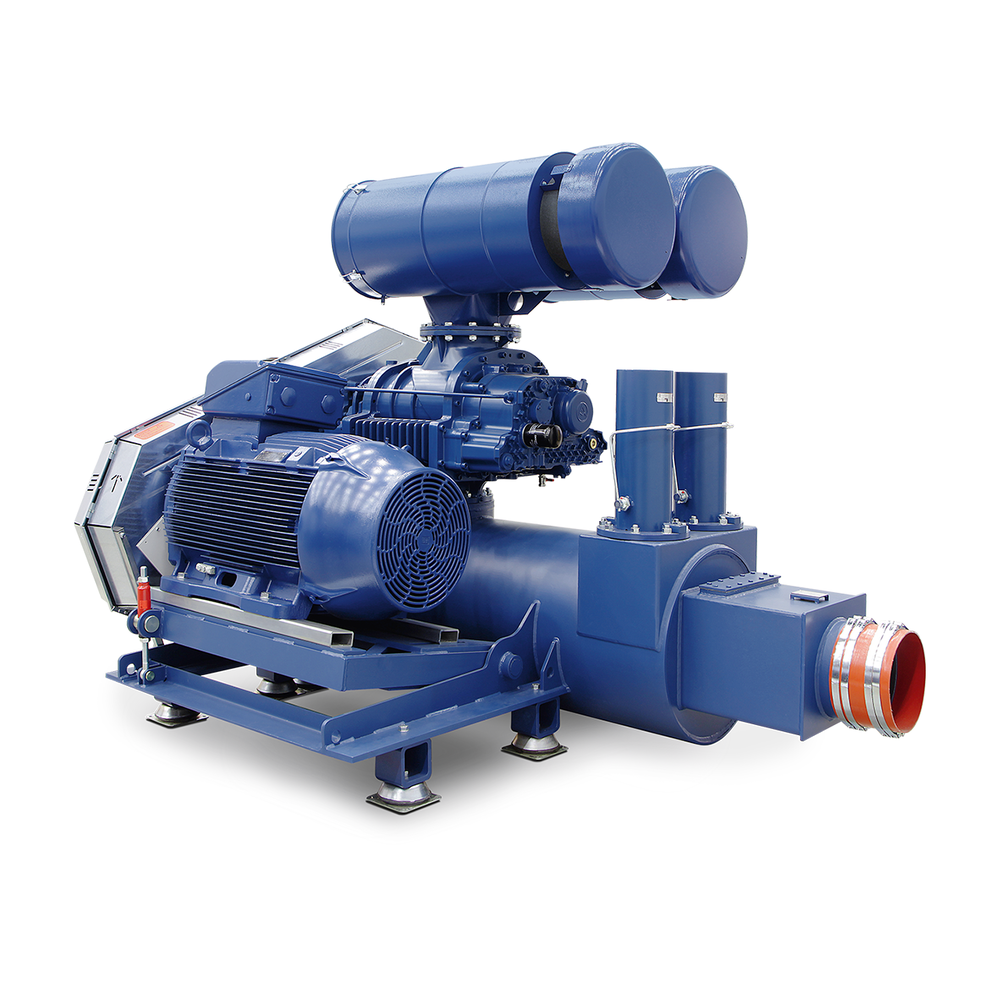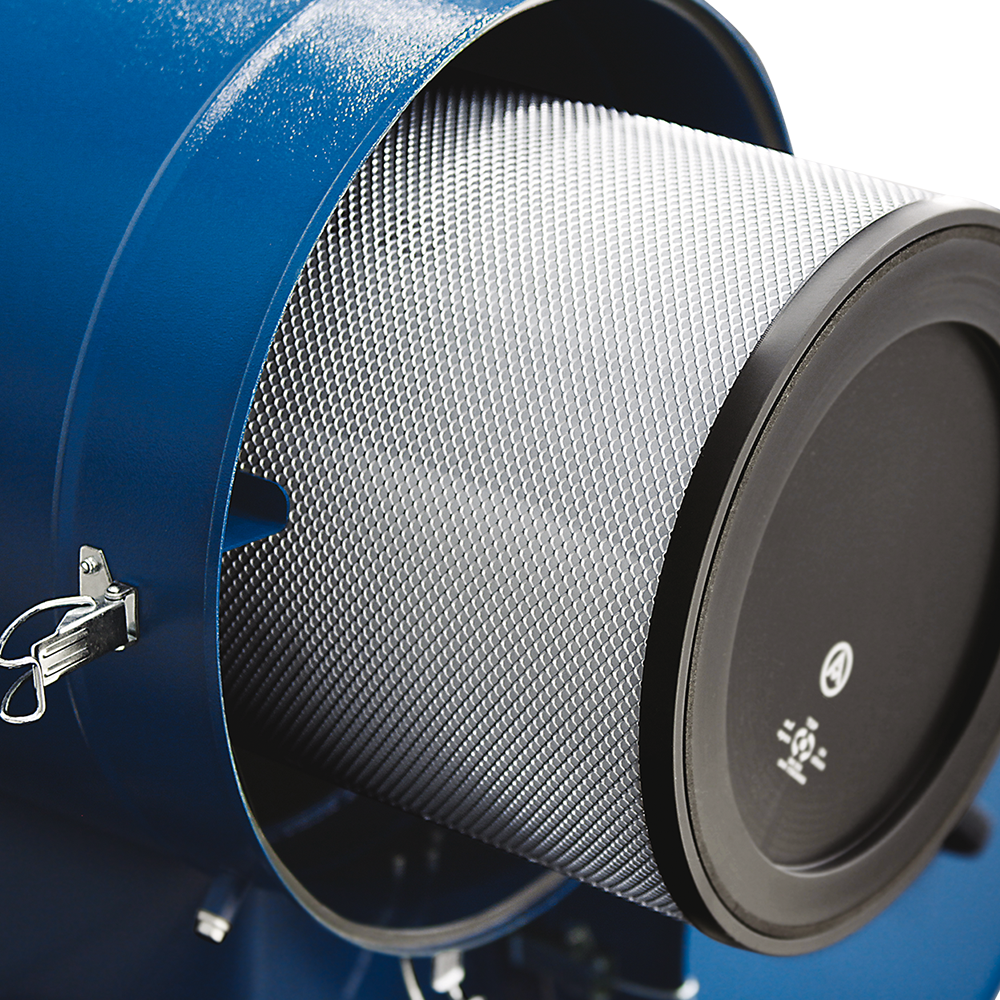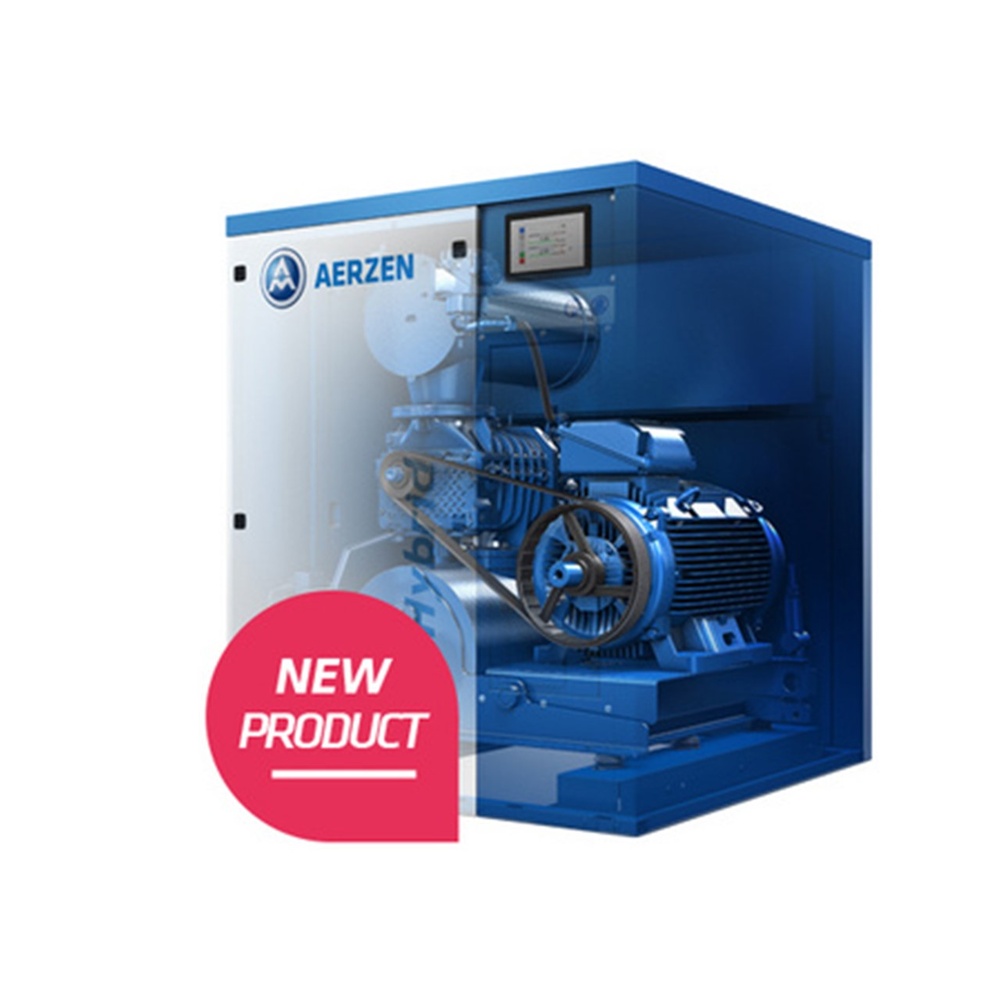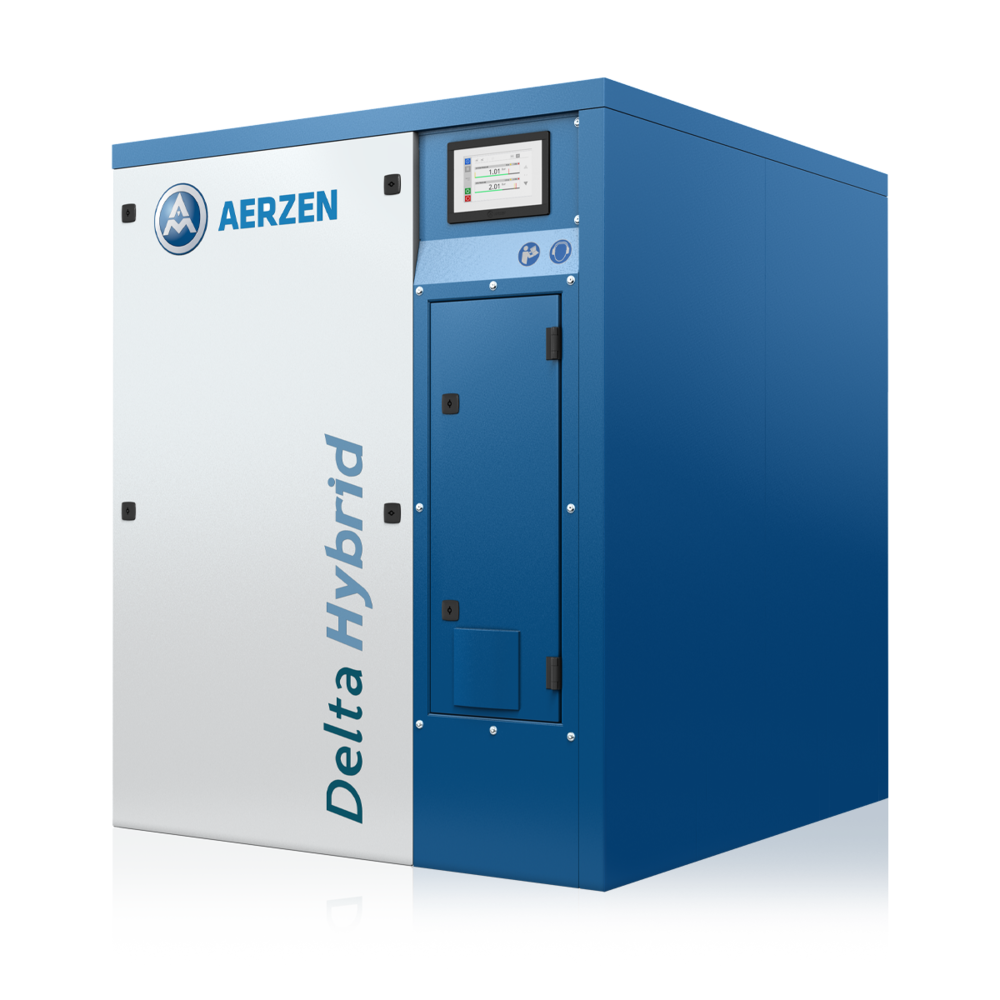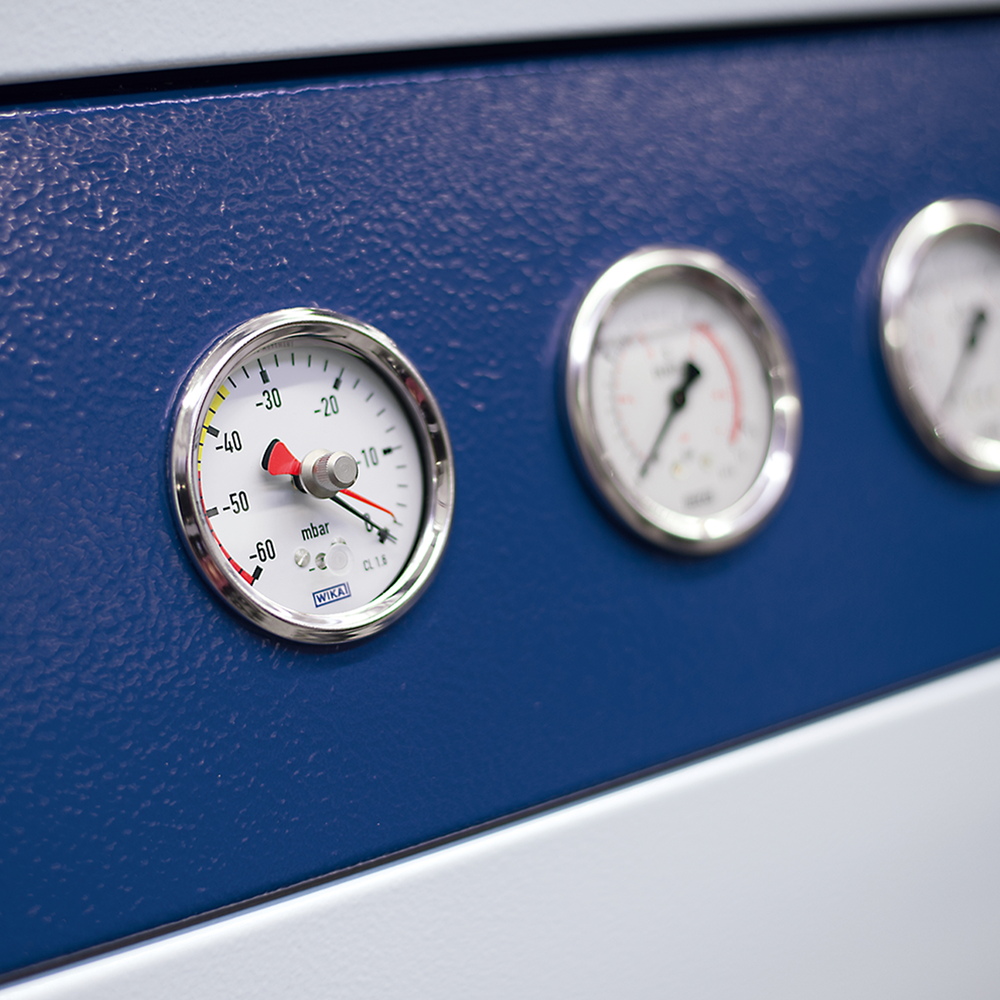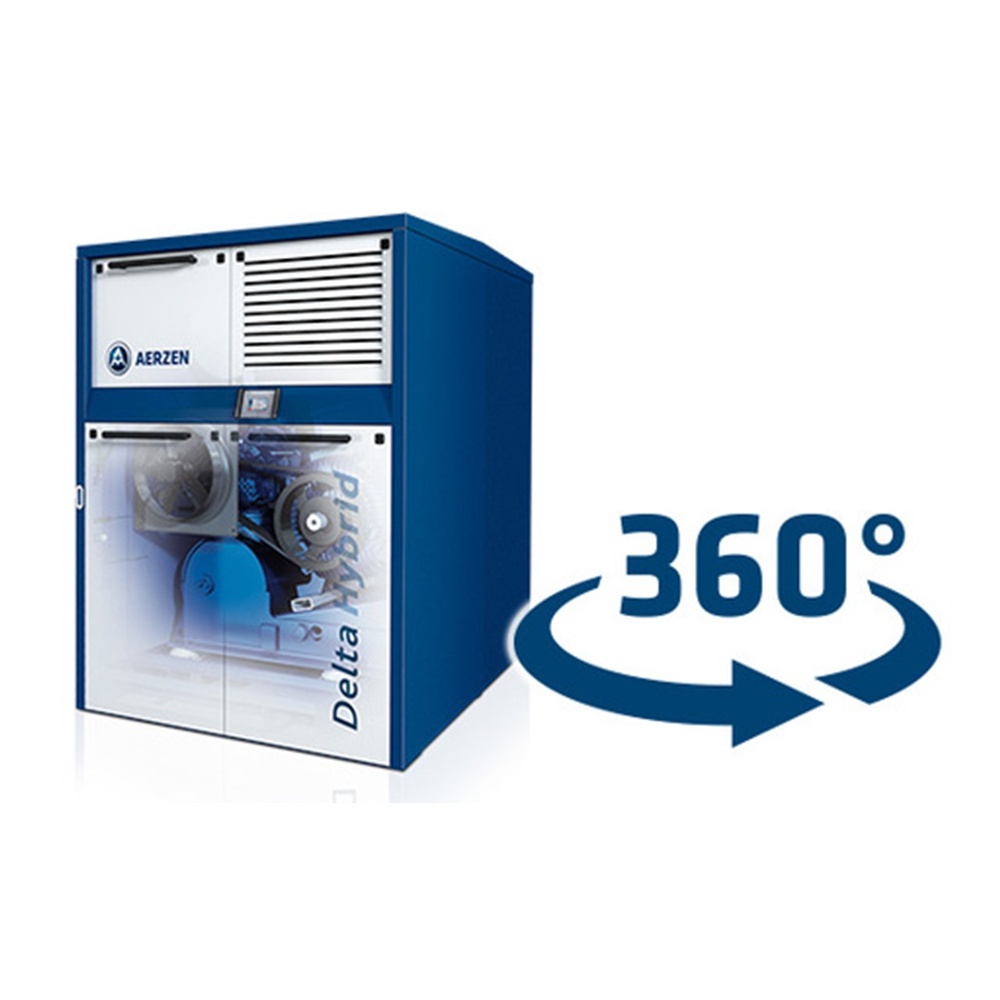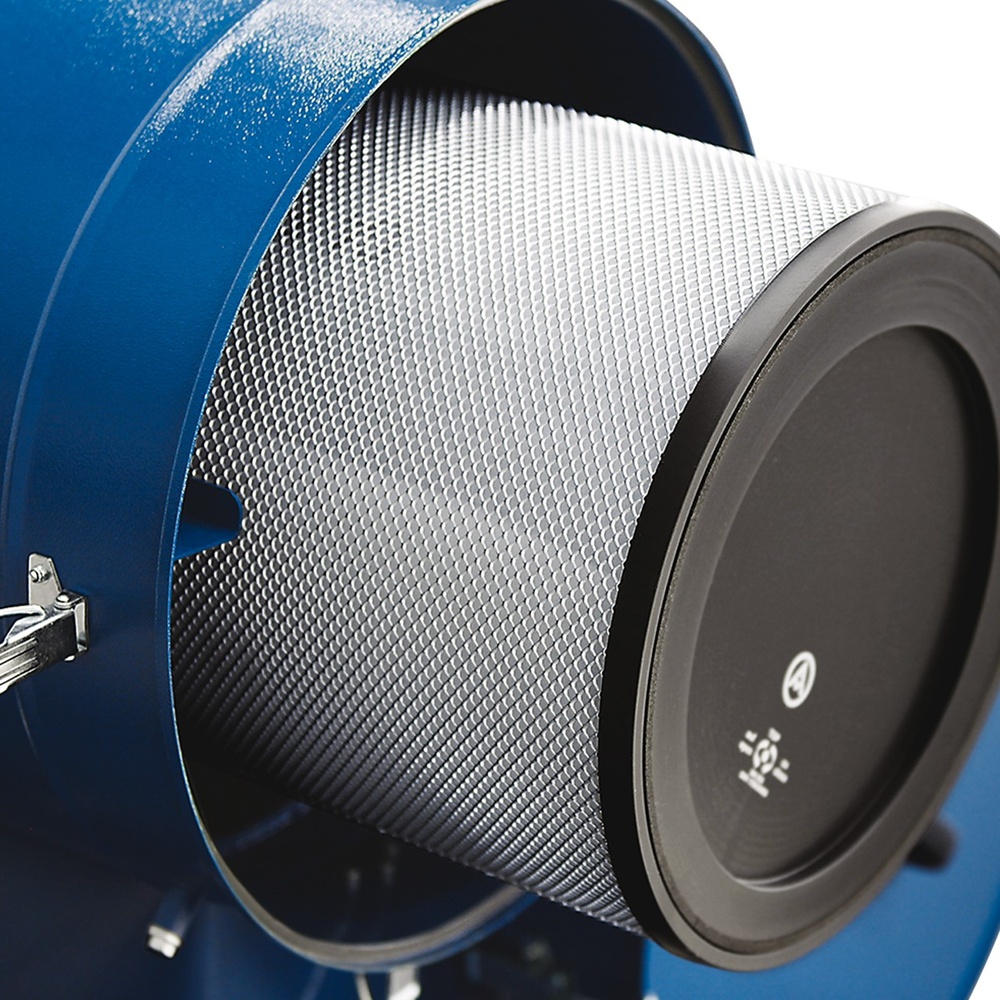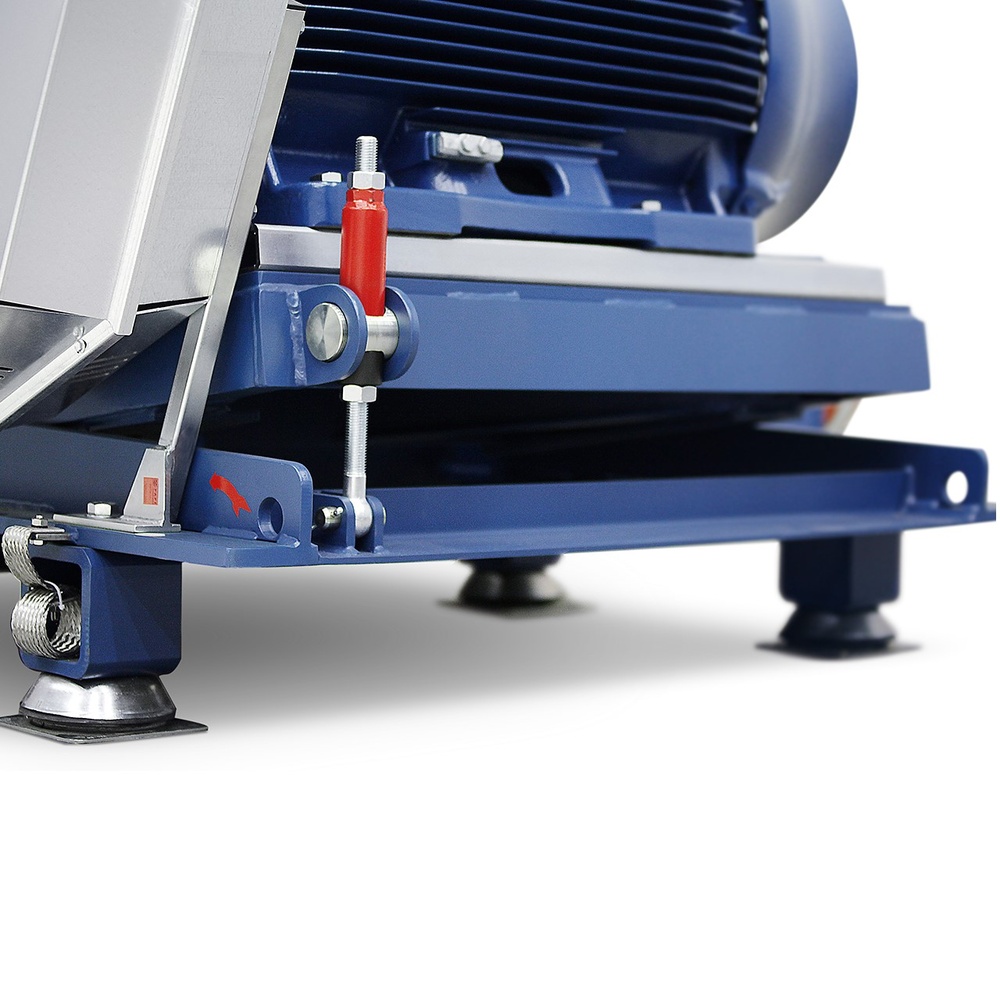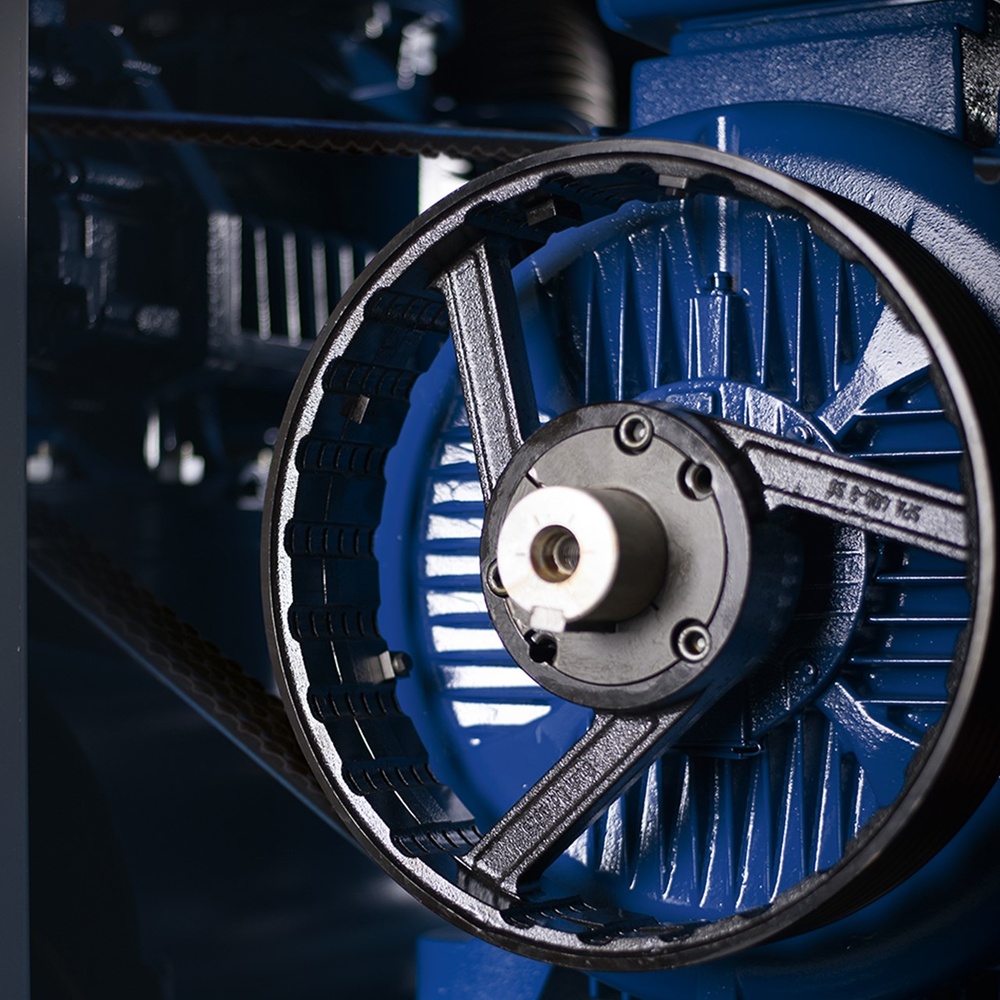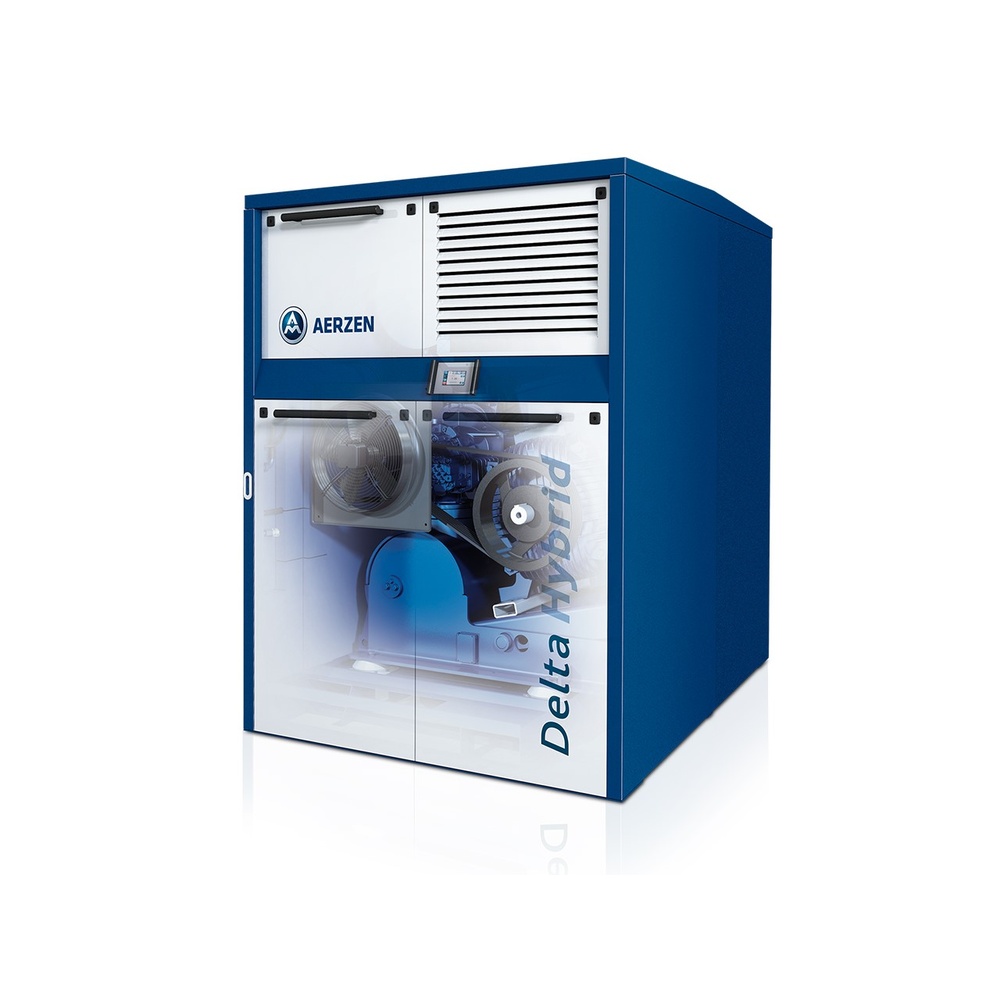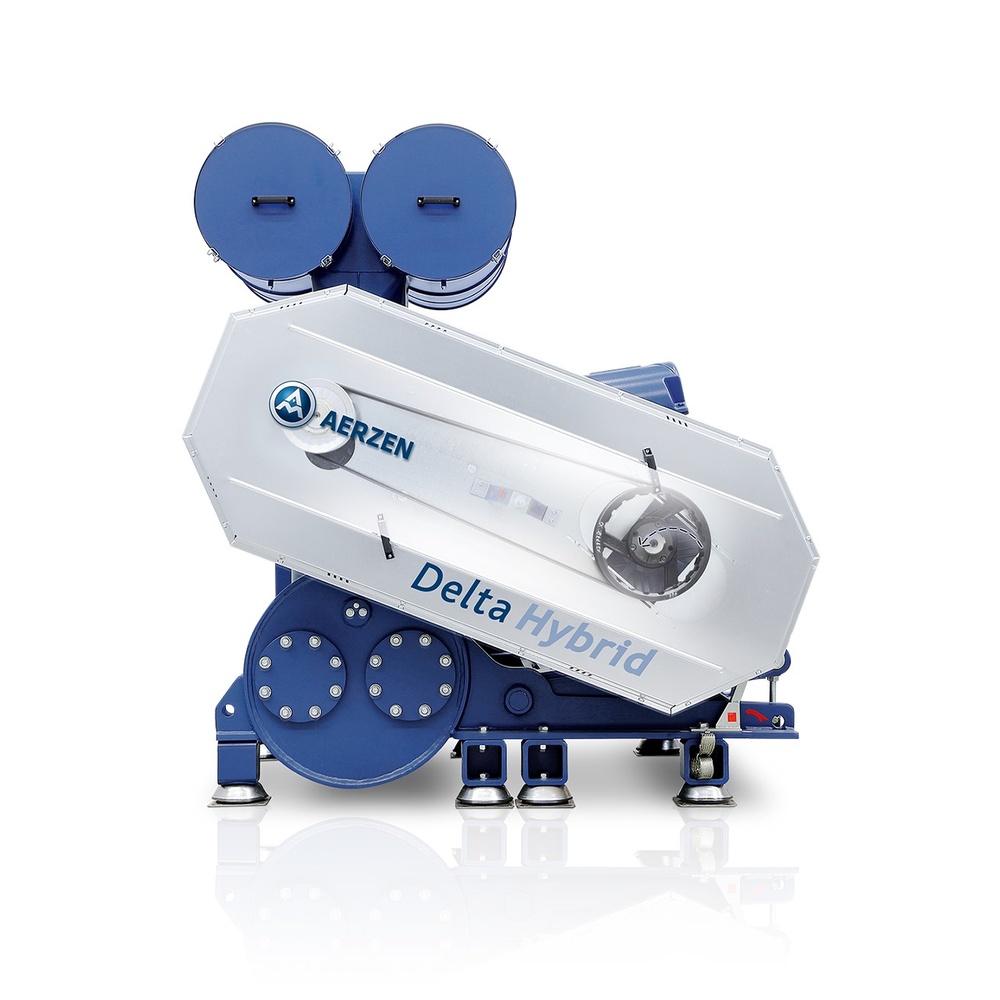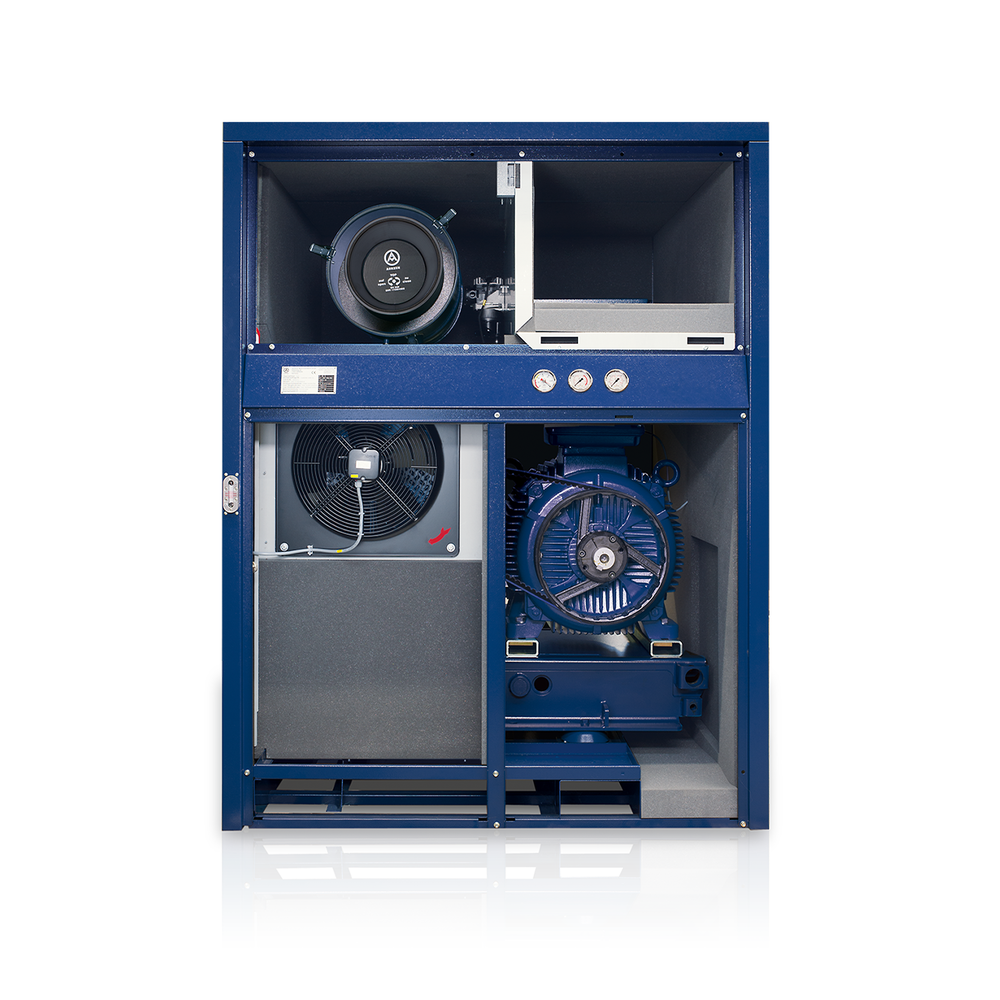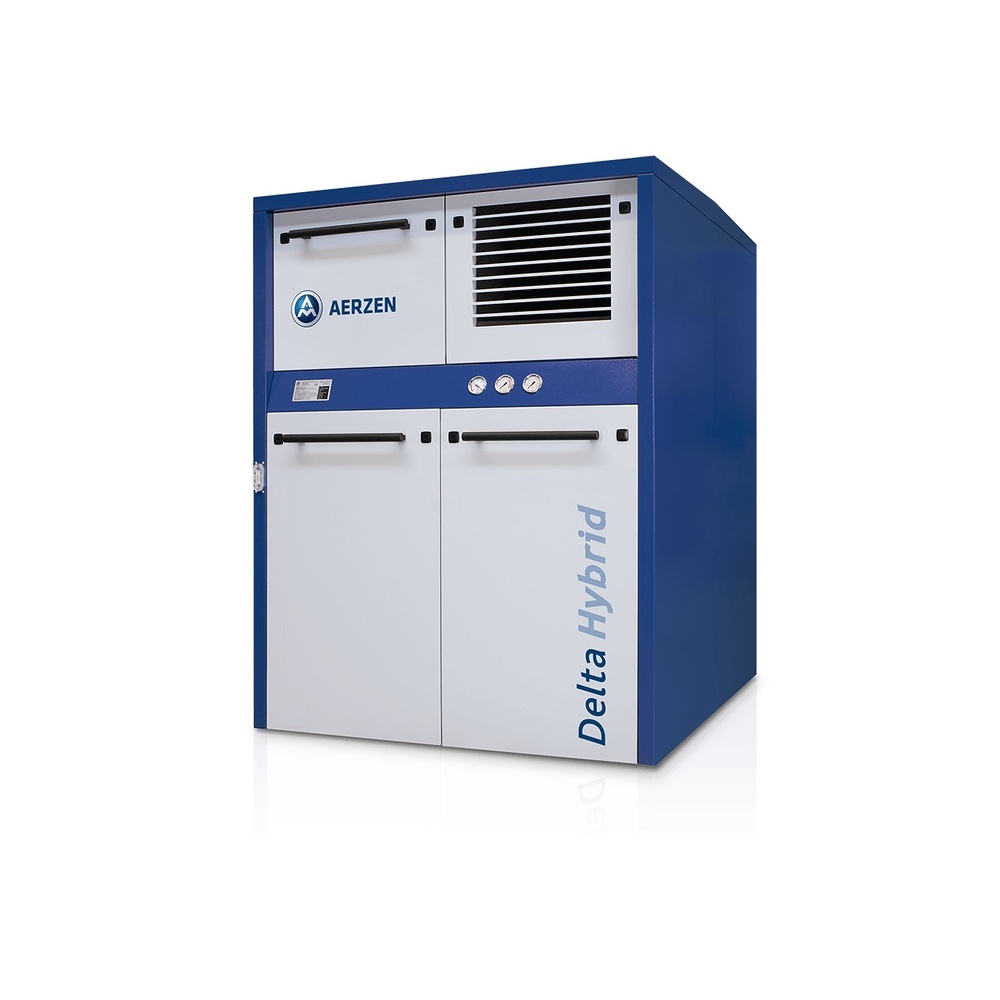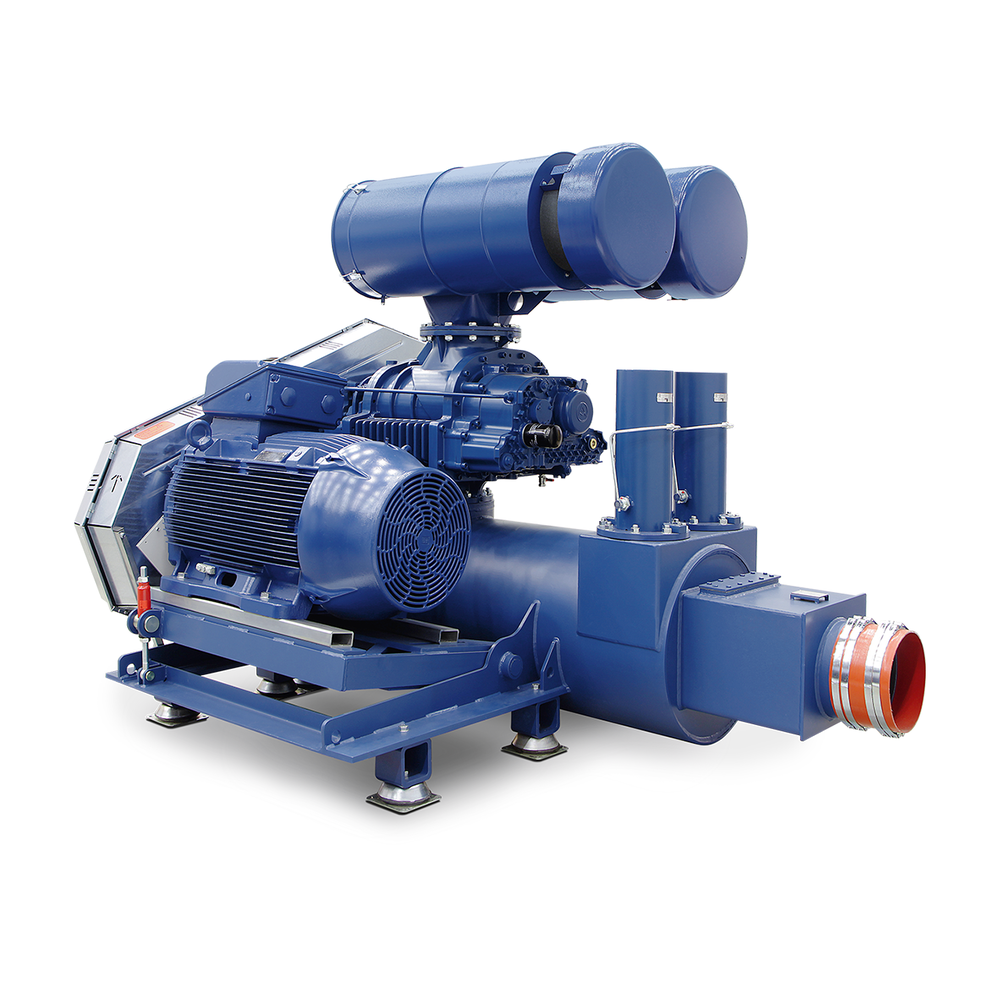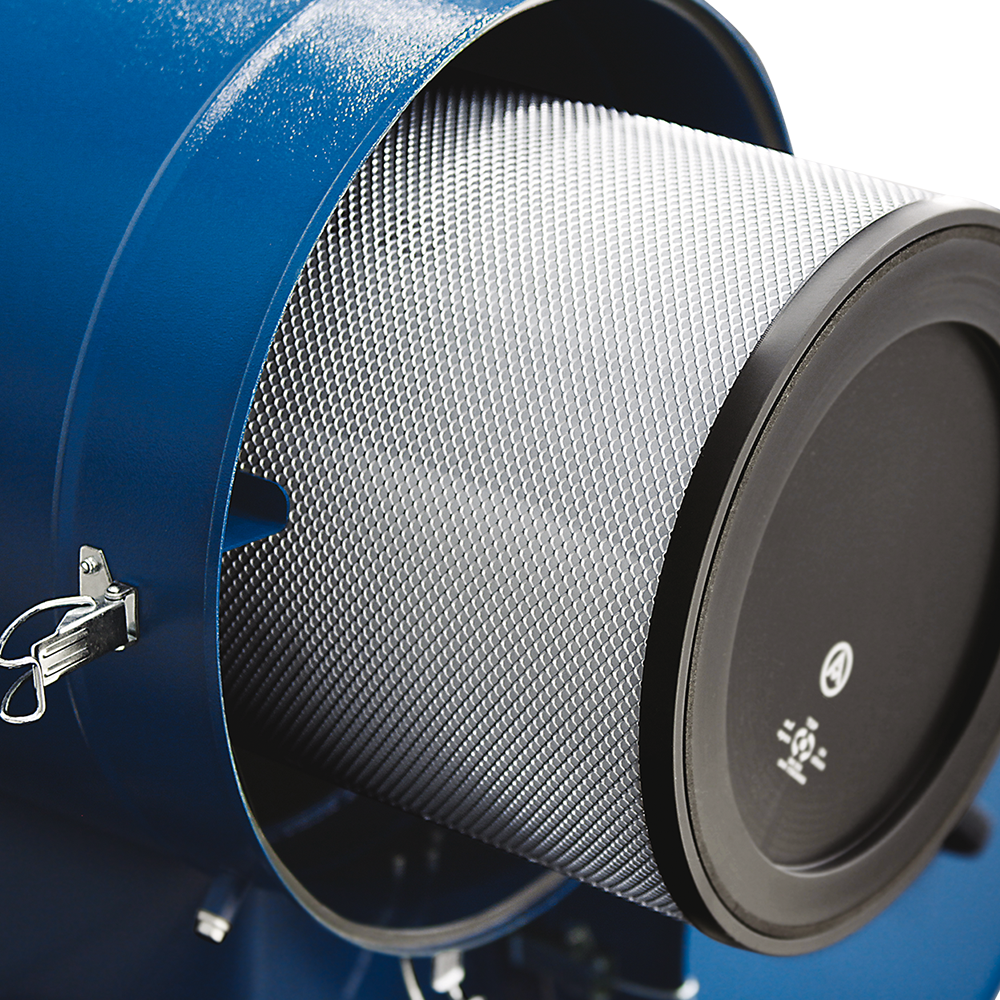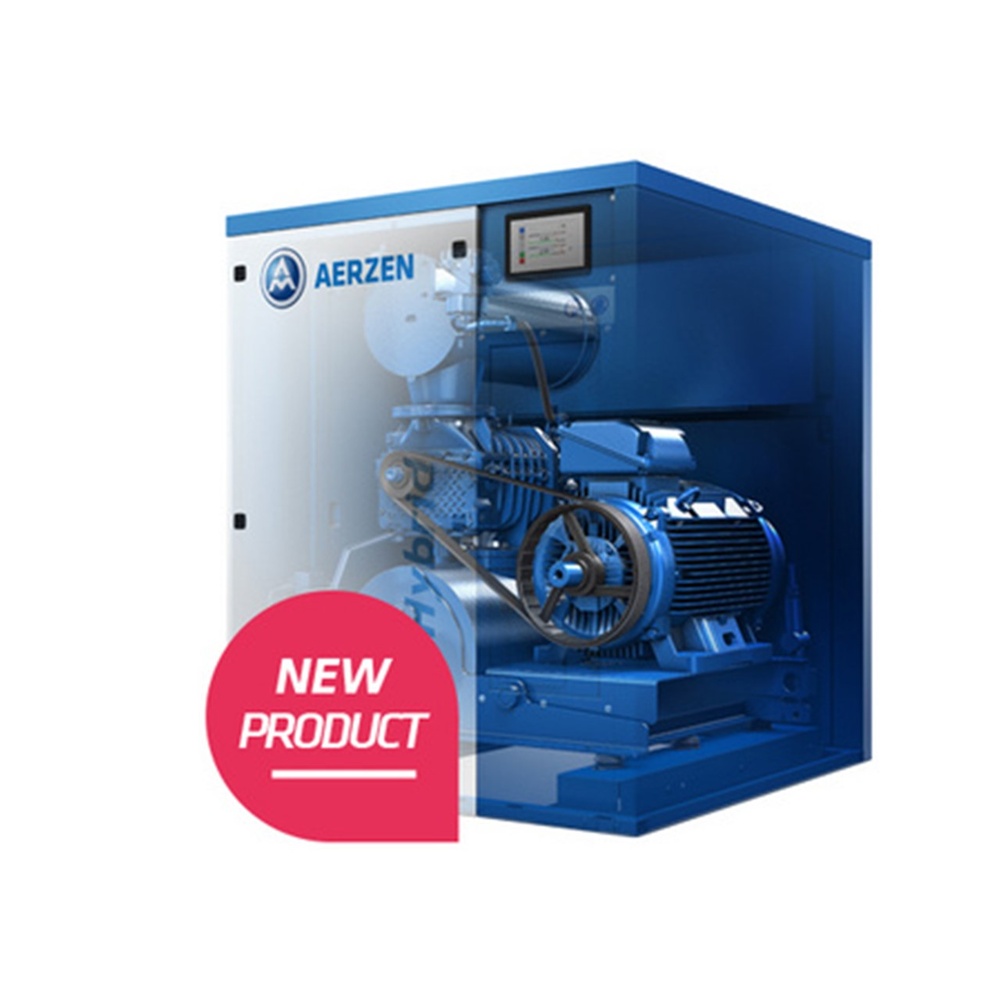 Screw Blowers Screw Blower
Delta Hybrid
Delta Hybrid is the perfect synthesis of positive displacement blower and screw compressor. Unlike the conventional positive displacement blower (max. 1,000 mbar), the innovative screw blower uses a new and unique 3+4 compressor profile, which is specially designed for low pressure applications up to 1,500 mbar.
Delta Hybrid thus closes the gap in the previous machine mix and offers a wide range of services for precise design to meet the most diverse process requirements. The result is a new level of cost efficiency for compressed air applications.
Volume flow:
100 to 9.000 m3/h
Differential pressure (Δp):
300 to 1.500 mbar
Conveying / Compression:
Oil-free
The advantages of AERZEN Screw Blowers at a glance:
Highest energy efficiency
Reduced life cycle costs
Belt drive: the best mix for efficiency, precise design, flexibility and maintenance
High reliability and durability also under extreme conditions
Largest volume flow control range
Reduced maintenance
New Delta Hybrid sizes D13S, D17S, D25S and D30S
Delta Hybrid is among the most innovative solutions in compressor technology - and by far among the most efficient assemblies in its class. Now AERZEN has taken its globally successful screw blowers to the next technology level. The new types impress with smart features, further improved functionality and enormous energy savings of up to 30 % compared to a conventional positive displacement blower.
Screw Blower
Delta Hybrid — performances & dimensions

Positive pressure
Series
Performance data
Dimensions and weights
Pressure difference,

mbar

Volume flow*, m3/h
Motor power,

kw

Sound pressure,

max. db(A)

Width (A),

mm

Depth (B),

mm

Height (C),

mm

Nominal size
Weight,

kg

D 12 H
1.500
670
37
73
1.250
1.350
1.500
DN 100
590
D 12 S
1.000
690
30
72
1.250
1.350
1.500
DN 100
590
D 13 S
1.000
775
30
72
1.250
1.350
1.500
DN 100
510
D 17 S
1.000
1.010
37
73
1.250
1.350
1.500
DN 125
520
D 24 H
1.500
1.370
75
76
1.250
1.350
1.500
DN 125
635
D 24 S
1.000
1.390
55
74
1.250
1.350
1.500
DN 125
635
D 25 S
1.000
1.440
45
74
1.250
1.350
1.500
DN 125
630
D 30 S
1.000
1.780
55
75
1.250
1.350
1.500
DN150
640
D 36 H
1.500
1.900
110
76
1.500
1.800
1.980
DN 150
1.098
D 36 S
1.000
2.150
75
76
1.500
1.800
1.980
DN 150
1.098
D 52 S
1.000
3.120
110
77
1.500
1.800
1.980
DN 150
1.305
D 62 H
1.500
3.400
160
81
1.700
2.055
2.111
DN 200
1.400
D 62 S
1.000
3.500
110
79
1.700
2.055
2.111
DN 200
1.400
D 76 H
1.500
4.440
160
79
1.700
2.055
2.111
DN 200
1.998
D 76 S
1.000
4.550
160
77
1.700
2.055
2.111
DN 200
1
D 98 H
1.500
5.600
250
81
1.900
2.200
2.345
DN 250
3.300
D 98 S
1.000
5.800
200
79
1.900
2.200
2.345
DN 250
3.300
D 152 H
1.500
8.700
400
81
2.100
2.850
2.345
DN 300
4.050
D 152 S
1.000
8.900
315
80
2.100
2.850
2.345
DN 300
4.050
Sound pressure level without blow-off noise, with acoustic enclosure.
* corresponds to the measured delivery volume flow converted to the customer-specific suction conditions p = 1,0 bar, t =20°C, rF = 0%